High-Resolution Cardiovascular and Abdominal Rodent Ultrasonography Workshop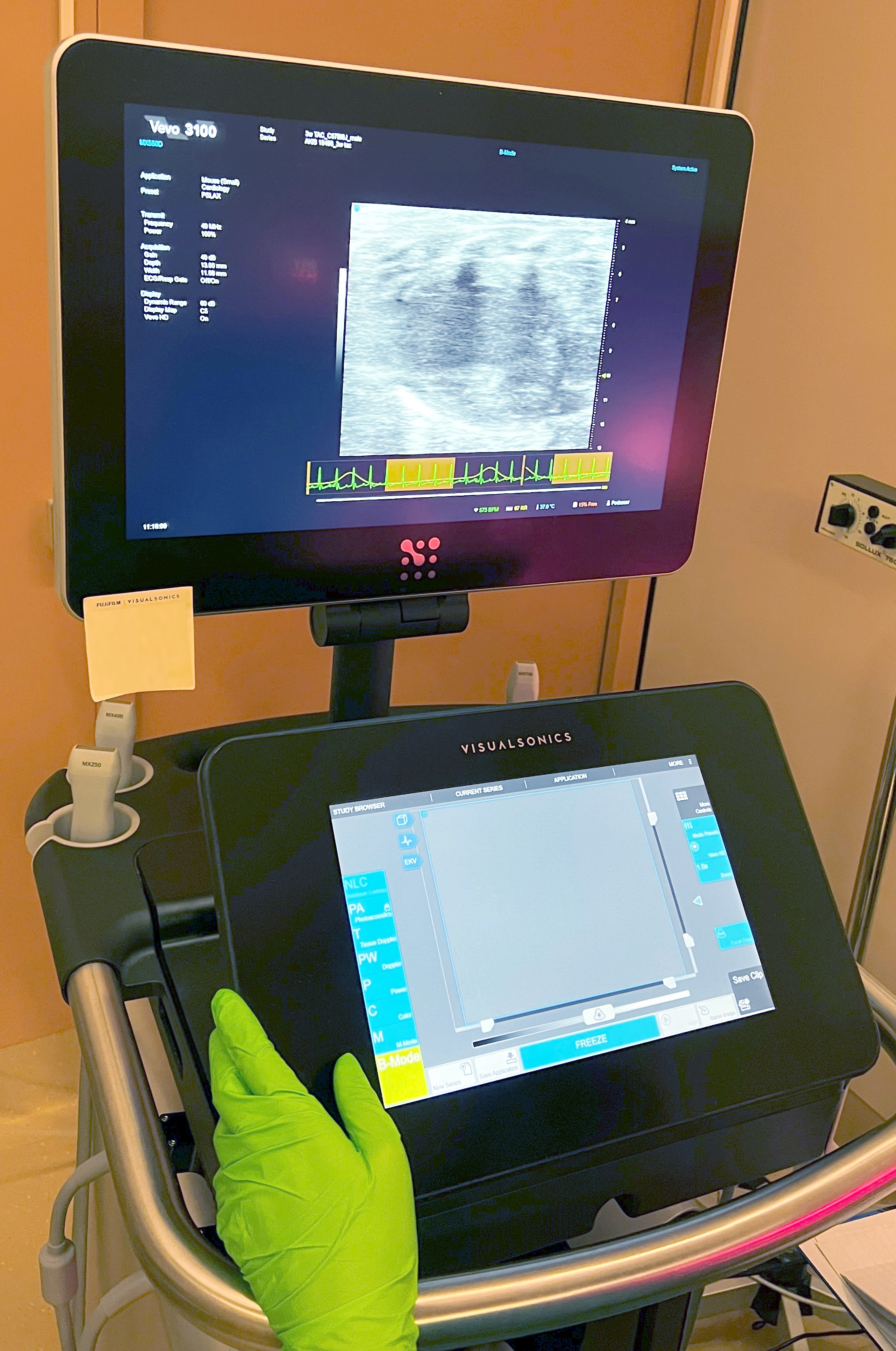 A workshop with hands-on training dedicated to high-end ultrasonographic rodent phenotyping will be organised in the Center for Biomedical Research and Translational Surgery in collaboration with the FUJIFILM VisualSonics on 27 and 28 February 2023.
Registration and fees
The course is free of charge. Registration is obligatory and limited to advanced users.
Contact
For further contact and questions please write an email to Peter Pokreisz
Program
Monday
13:00 – 13:30 Uhr | Arrival, registration and welcome coffee
13:30 – 14:00 Uhr | Welcome address & Introduction

Dr. Attila Kiss, Center for Biomedical Research and Translational Surgery, Medical University of Vienna
14:10 – 15:00 Uhr | Transthoracic echocardiography applied in rodents' cardiovascular phentotyping at our Center

Dr. Peter Pokreisz, Center for Biomedical Research and Translational Surgery, Medical University of Vienna
15:00 – 15:15 Uhr | Coffee Break
15:15 – 15:45 Uhr | 3D ultrasound for visualization and analysis of the development of abdominal aortic aneurysms

Dr. Nahla Ibrahim, Division of Vascular Surgery, Medical University of Vienna

15:45 - 16:00 | Coffee Break
16:00 - 17:00 | FUJIFILM VisualSonics – 'Latest and Greatest' - Vevo updates
Dr. Dieter Fuchs
17:00 - 17:45 | Questions and Discussion
Tuesday
08:30 - 10:30 | Hands-on Session

Group 1: Demonstration and Hands-on Vevo 3100
Topics: Cardiology and Vascular Imaging
10:30 - 12:30 | Hands-on Session
Group 2: Demonstration and Hands-on Vevo 3100
Abdominal Imaging
---