Preclinical solutions from Langendorff system to zebrafish gill perfusion by MDE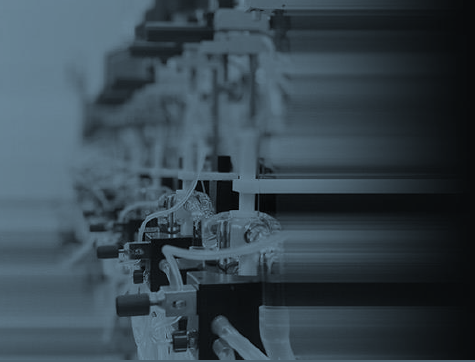 MDE is a key player among the manufacturers of perfusion systems for in vitro preclinical pharmacological researches with more than 40 years of experience. During these years of operation, company accumulated unique experiences and knowledge about preclinical measurement setups and stayed independent while the competitors are terminated, merged into big trading companies or changed their profile. Today MDE became one of the world's 5 leading company for providing biomedical research equipment and is able to support research works at many universities, academic institutes and industrial companies worldwide, meeting the strict requirements and recommendations of FDA and GLP regulations. We believe the key factor for successful operation on such a special territory is listening to the users, support them with customized solution and reliable after sales services.
Therefore, we would like to invite every researcher to our workshop who are looking for reliable instrument suppliers or have needs for customized solutions on reasonable price from an experienced manufacturer. We would like to introduce our story competences and think together with the end-users of the preclinical perfusion systems to provide more reliable products and continue supporting the biomedical research projects worldwide. Looking forward to meet, discuss and improve together.
Contact & Registration
For contact and registration please write an email to Dr. Attila Kiss
Program
May 17th, 2023
10:00 – 10:30 | Arrival, registration and welcome coffee
10:30 – 11:00 | Welcome & Introduction:
Dr. Attila Kiss (Center for Biomedical Research and Translational Surgery, MUW, Vienna) and
Aba Tomjanovich (MDE Ltd.)
11:00 – 12:00 | Cardiovascular research systems for Langendorff and working heart studies from small rodents to swine
Dr. George Ballagi and Dr. Róbert Kovács (MDE Ltd.)
12:00 – 12:50 | Lunch Break
13:00 – 13:30 | Adult zebrafish ECG and gill perfusion
Dr. Róbert Kovács (MDE Ltd.)
13:30 - 14:00 | Solutions for isolated contractile tissue samples (tissue bath and myography)
Dr. George Ballagi (MDE Ltd.)
14:00 - 14:15 | Coffee Break
14:15 - 14:45 | In vitro neurology research systems for neurotransmitter
release and cortical wedge technique
Dr. George Ballagi (MDE Ltd.)
14:15 - 15:15 | Solution for small rodents isolated liver and kidney
perfusion
Dr. Róbert Kovács (MDE Ltd.)
15:15 - 15:30 | Coffee Break
15:30 - 16:10 | Human diagnostic solutions cardiac and peripheral autonomic neuropathy investigation
Aba Tomjanovich (MDE Ltd.)